LAKESHORE SENIORS RV RESORT 


CEDAR CREEK LAKE in SEVEN POINTS TEXAS- 
LSRV is a private Adult community that rents Waterview RV lots.

Please contact us regarding pricing as we also have boat storage and 

storage spaces available for monthly rental.  

We offer many FREE SERVICES: 

WI-FI to your RV (limited distance)

Lakewater for Plants, washing rv 

Boat Dock and Boat Launch

Laundry facilities, with ice machine

Activities - Canasta, 42, Poker, 

Water Activities - Fishing, Swimming 

Landscaping and Maintenance

          of common areas (No POA Fees)

Electricity is handled by a local co-op utility company - TVEC.  You pay them directly for your actual usage. We supply both 30 and 50 amp hook-ups.  Cable and phone are at your discretion and payable by you.

Lakeshore Seniors RV Resort is located about one hour from Dallas/Fort Worth.  Some of our tenants use their RV's on trips, or just leave their RV's parked at Lakeshore as a resort home year-round.  Take a drive from the Dallas/Fort Worth Metroplex and you are in another world. Not another yard to mow and no more security to worry about while you're gone.  We have neighbors from Waxahachie to Frisco come here to get away.  Lakeshore Seniors RV Resort is located at Cedar Creek Lake, the third largest inland man-made lake in Texas.   Y'ALL COME SEE US !!


                                     Contact us:

     Lakeshore Seniors RV                         Office:  903-432-2399

     712 Lakeshore Drive                            Mobile: 214-803-2278

     Seven Points, TX 75143                       Mobile: 214-534-4614  

                       Email: lakeshorervresort@outlook.com

We are small pet friendly -

NO DEPOSIT, 

NO ADDITIONAL CHARGE

Catfish caught off pole, off dock on 4/21/2015

Here's one of our tenants on his daily walk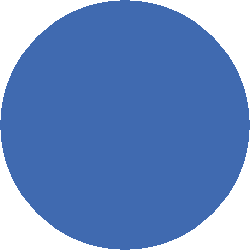 LAKESHORE ADULT 

           RV RESORT 

        has been open 

          since 1990.